Wealth management services

Meeting the Unique Needs of Successful Individuals & Wealthy Families
Rosen Group Private Wealth Management is a leading investment management firm and family office.
Our team provides guidance, perspective, and judgment for a select number of affluent families and fiduciaries who expect and value a higher standard of investment advice.
Learn More About The Rosen Group
When was your last financial checkup?
We know choosing an advisor isn't always easy. You need someone who not only understands your needs and wants, but can also work with you to achieve them.
We invite you to come in and meet with our team. We'll start by getting to know each other and answer any questions that you may have about our services or your current financial situation. To schedule a consultation or to learn more about our team, we invite you to fill out the following form or simply call us at your convenience.
Being a High-Net-Worth Individual or Family provides special opportunities for wealth growth and management.
At Rosen Group Private Wealth Management, you are our top priority and our specialists can proactively deliver comprehensive wealth solutions.
As a doctor, you may face many of the same issues as other affluent professionals, but you have unique needs, too.

As dentists you know what it takes to excel at the highest level. You've put in the hard work and the results are personally satisfying and financially rewarding.
Join Us At One Of Our Events
Our Advisory Team at
Rosen Group Private Wealth Management
Lewis Rosen
CEO & Founder
Lewis Rosen, the founder of Rosen Group Private Wealth Management, heads up a boutique team of financial professionals who collectively have over 150 years in the financial services industry, providing holistic financial planning to Montreal and Toronto's high net worth communities.
Ferron Campbell
Managing Partner
Ferron Campbell is an integral part of Rosen Group Private Wealth Management since its inception. In the Managing Partner role, Ferron is involved in every aspect of the business and is essential to the coordination of the fundamental business processes .
Christine Cao, MSc. CFA
CIO, Portfolio Manager & Partner
Christine Cao is overseeing the investment and portfolio management at the Rosen Group Private Wealth Management. As a valued partner, she is responsible for the overall managed portfolio strategies and asset allocation for our private clients.
Trevor Parry, M.A., LL.B, LL.M (Tax). TEP
Senior Estate Planning Advisor
Trevor holds an undergraduate degree in History from Trinity College at the University of Toronto, a Master's Degree in History from the University of Toronto, a Bachelor of Laws degree from Queen's University and a Master of Laws in Taxation from Osgoode Hall.
Andrew Stulberg, CFP, RRC
SENIOR FINANCIAL PLANNER, PRIVATE CLIENT GROUP
Andrew Stulberg has over 15 years of experience in the financial services industry, working with his clients and helping them with their financial planning needs. As a Certified Financial Planner, Andrew's approach involves strategies centered around cash flow, tax minimization and risk management.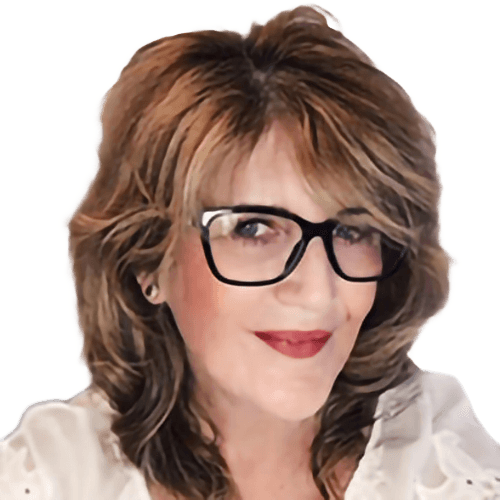 Rosie LeBlanc
Executive Assistant
After graduating from university, Rosie LeBlanc managed her own successful business for over a decade before being chosen by Lewis Rosen to lead his Rosen Group Private Wealth Management marketing initiatives.
Thanh Truong, CIM®
Branch Administrator
Thanh Truong launched her exceptional financial services career in 1999. Along the way she honed her skills within the bank-owned investment firm sector and through the years she gained the perfect skill set for Rosen Group Private Wealth Management.
Frank Rosen
Administrative Assistant
As Administrative Assistant Frank quickly proved to be an invaluable addition to the team. Frank has a thirst for knowledge, having completed a finance program at Vanier College before completing his IFIC course, CSC, CPH, and the Ontario Mortgage Agent Course.
Sylvie Gingras
Administrative Assistant
Sylvie Gingras brings 30 years of experience as Branch Administrator at a bank-owned investment firm to her role as Administrative Assistant to the Portfolio Manager at Rosen Group Private Wealth Management.
We were deeply saddened to lose a good friend and valued team member when Jim passed away on Wednesday, June 4, 2014.
He remains in our thoughts.
Invest in
yourself. your future.
Rosen Group Private Wealth Management has chosen Raymond James Ltd as our preferred custodian to provide safekeeping of assets, online access, and account statements to our client base.
What does this mean for you as a client? You receive boutique investment management and family office services combined with the security of one of North America's most sound financial institutions. As the custodial firm reporting directly to you, Raymond James Ltd is independent of the firm managing your portfolio.
Raymond James Ltd is one of North America's leading independent full-service investment dealers with an extensive presence across Canada and the United States. Rosen Group Private Wealth Management's relationship with Raymond James Ltd means that our clients have the peace of mind knowing that Raymond James Correspondent Services provides us with end-to-end solutions for all of our custodial and clearing needs.